No matter the age, it's never easy to lose a loved one.
We created this space so that you have a place to visit when you are missing a loved one. It's nice to be able to have a cry when you feel you need it.
In our case, we wanted our grand daughter to have a way to remember her father and maybe know a little about him when she gets older.
If you would like to have a section here for your loved one, contact me and I will add a space for you to build your memorial web site.
Amiya was only five years old when Daddy became her star in the sky. Her name was the last word out of his mouth. He was an amazing Dad to his last breath.



June 14, 1943 - July 28, 2010
November 26, 1986 - October 10, 2010
December 7, 2991 - July 30, 2011

I hope to create something for my grandparents. I'm inviting family to send pictures!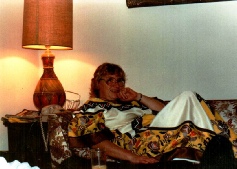 We are sure he's watching over her now!